Disaster Report 4 cancelled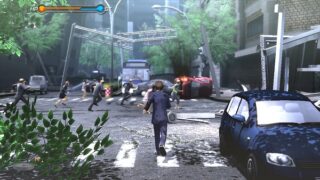 Disaster Report 4, a game that follows the events of a destructive earthquake in a future metropolis, was expected to see a delay after the recent earthquake in Japan. But rather than push back the date, Irem has cancelled the game.
In a statement released today, Irem said the game has been cancelled and did not provide reason. The studio apologized to all the fans who've been waiting for the game, and to all of those who've worked on the project.
Disaster Report 4 was initially announced in August 2010 for PlayStation 3. Famitsu published its most recent report on the game earlier this month.
For more information on the recent crisis in Japan and how you can help, Yahoo has put together a convenient list of links.