Vagrant Story hits PSN this Tuesday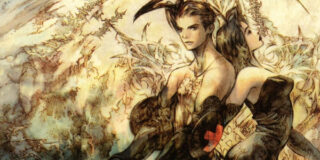 This week's PSone Classic is one you may've anticipated. Europe's already got it, and we've been waiting on it for a couple of months, now. Square Enix's Vagrant Story, originally released in 2000, will hit the PlayStation Network on Tuesday.
Vagrant Story tells that tale of young assassin and spy Ashley Riot. Working under Riskbreakers, you'll uncover a "deep and twisted plot" and "come to terms" with the recent death of your wife and child. A dungeon-crawler, you'll face many vicious monsters and explore many new areas.
We're guessing it'll go for $9.99 $5.99 (confirmed). Actually, we can bet on it.
The Drop: Week of Feb 28th 2011 New Releases [PlayStation.Blog]