First Rune Factory Oceans trailer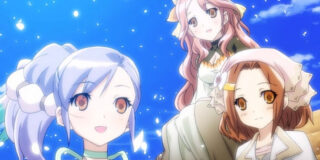 The debut trailer for Marvelous Interactive's Rune Factory Oceans has been released via Famitsu.com today. The clip provides us a first look at the game's action-oriented real-time battle system, its monster raising component and its farming features.
Alongside the trailer comes a few new screenshots. Check out the screenshots at the gallery. The clip can be found below.
Rune Factory Oceans is out on February 24, 2011 in Japan for PlayStation 3 and Nintendo Wii. The PS3 version of the game is compatible with PlayStation Move. An overseas release has not yet been confirmed.