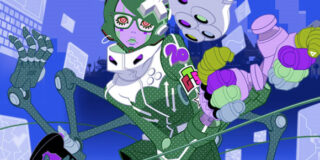 It was a big show this year and there was a lot to follow. Luckily for those of you that weren't around most of the time, we've gone ahead and rounded everything up from game announcements to media and so on.
Game Announcements
Official Media Drops
Gameplay, Gameplay, Gameplay
Anticipation For the Future
Fabula Nova Crystallis Press Conference – while little was shown of Final Fantasy Versus XIII and Agito XIII at the Tokyo Game Show, Square Enix did announce they're to hold a press conference on January 11, 2011 where a large media reveal of the two games is likely to occur.
Mega Man Legends 3 Teasing – if Keiji Inafune teasing an "oft-requested" Mega Man wasn't enough for you to think that Mega Man Legends 3 is in the works, then maybe former-Capcom employee Hideki Kamiya promising Mega Man Legends fans will be happy "soon" is.
Vanquish Demo #2 Next Week – Sega announced that a second demo for Vanquish is to arrive on the PlayStation Store and Xbox LIVE next week on September 22. Be sure to give it a download.