ICO and Shadow of the Colossus confirmed for PS3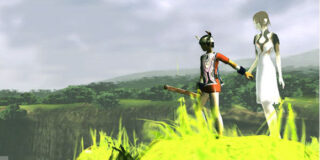 The latest issue of Famitsu has confirmed that Team ICO's hit PS2 classics ICO and Shadow of the Colossus are being remade for PlayStation 3. The index page of the magazine lists each game separately, which may suggest it'll release in Japan as two separate titles.
A retailer leak from earlier today suggests that it'll be bundled in other territories.
Update: The scan is in. The two-page spread showcases The Last Guardian, ICO, and Shadow of the Colossus. The scans confirm both games are HD remastered classics. Expect to hear more this week.
Update 2: Second scan coming at you.