Dynasty Warriors 7 announced for PS3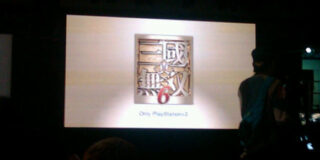 With the 10th anniversary of Dynasty Warriors happening this year, Tecmo Koei is celebrating the franchise by releasing a new entry in the series exclusively for the platform where it all began: PlayStation. The company's announced Dynasty Warriors 7 at the conference, which in Japan is known as Shin Sangokumusou 6.
We're assuming more on the game — such as details and media — are to follow shortly.
Twitter [Tecmo Koei]