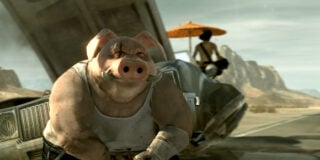 Ubisoft CEO Yves Guillemot has revealed that development on Beyond Good & Evil 2 has never ceased, and is still ongoing till this day.
"We were, as we are, working on the game," Guillemot told Kotaku during Gamescom. "What is very import with this next product is that it will be perfect."
Michel Ancel, the mastermind behind the series , has the "intention is to come [out] with something really exciting. But everybody needs a little bit of patience."
Unfortunately, Ubisoft wasn't happy with the reception of the first game, which released on PS2, Xbox, GameCube, and PC in November 2003.
"I would say the game was very well appreciated by the people who played it," Guillemot said. "But we didn't have enough people when it was launched. After its time it become a very recognized product."
Hopefully, the second game will exceed their expectations.