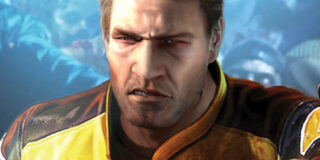 Capcom has announced a new website and revealed the official box art for Dead Rising 2 today.
The new website – Tape It Or Die – focuses on the exploits of the characters in the world of Dead Rising 2. There you will find adventures of characters such as Lance, Gretchen, Wallace, and Johnny Pipes.
The box art shows Chuck Greene taking on hundreds of zombies with a chainsaw tied to a river-rafting paddle. A servbot can be seen to the left of the box.
Check out the high-res box art at the gallery.