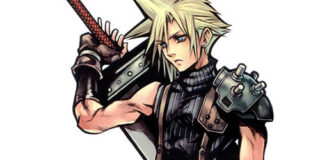 Hi. I'm a role-playing game hero who has just ran into a female that I now instantly care for and would do anything to protect – even if it means dying a slow and painful death. My home was just recently destroyed and I'm kind of a jerk, but I learn later that I actually care for those who travel with me. Do I sound familiar? Or is it hard to tell me apart from other role-playing game characters?
I'm so cliche, aren't I?
Back to reality. I've recently uncovered this list of RPG cliches, thanks to the power of Tumblr, and just reading the first fifteen literally had me laughing my ass off. You'd definitely have had to play a load of role-playing games to get full enjoyment out of this list. I suggest you read them all. Check out the complete list of 192 role-playing game cliches through here. It's actually a pretty dated list, but it's new to me, so I say it's news, damn it.