Nomura confirms three new Kingdom Hearts titles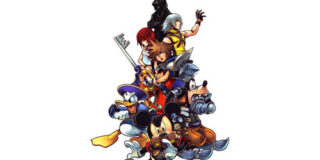 Tomorrow, the Kingdom Hearts: Birth By Sleep Ultimania book releases in Japan. As per usual, an extensive interview with director Tetsuya Nomura, also director of Final Fantasy Versus XIII and other Kingdom Hearts titles, was conducted for the Ultimania.
There's some interesting details regarding Kingdom Hearts 3, as well as two other titles, inside.
"About the next title, Kingdom Hearts 3 depends on Final Fantasy Versus XIII," Nomura told the guide, "but development of the next title is already underway. There are two titles other than Kingdom Hearts 3 in conception, and I think I'll release one within this year."
"As from next year, I want to put out a title with multiple main characters."
"The series won't end in Kingdom Hearts 3, more like the conclusion of the Xehanort saga."
"It's not the case that when Sora's story is over another hero's story will begin; Sora will be the hero until the end."
BBS Ultimania Details: 3 New KH Titles? [HearStation.org]