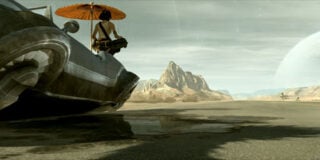 During an interview with French game site Gamekult, Ubisoft France CEO Geoffroy Sardin has said that both Beyond Good & Evil 2 and I Am Alive are still in production.
When asked about the games, Sardin replied, "They are still in production every two …"
Since the game was announced at Ubidays '08, nothing official has come out from Ubisoft. Three weeks before last year's E3, footage of the game leaked.
Maybe Ubi's saving the reveal for 2010.