Killzone, Resistance, inFAMOUS skins coming to Uncharted 2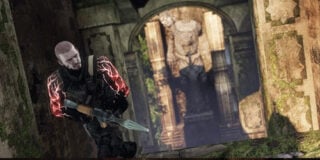 Not only did Sony Computer Entertainment Japan announce an "Uncharted Twin Pack" today, but they also announced that next week, character skins for other Sony game's will hit Uncharted 2's multiplayer.
This includes inFAMOUS, Killzone and Resistance. They'll all hit Japan next week.
Following on February 25, a second downloadable pack will be released with two new multiplayer maps – one being from Uncharted: Drake's Fortune.
Continuing, on April 15, a third downloadable pack will hit, including multiplayer co-op for the Asian territories, even more skins and four brand new maps.
How this will go about with the rest of the world, we can't tell you. This is only concrete for Japan.
Thanks, Siliconera.