Episodes from Liberty City PS3 isn't a mistake, says SimplyGames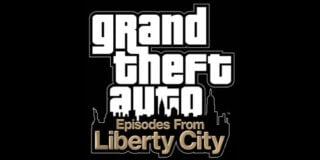 Yesterday, United Kingdom online retailer SimplyGames posted up a listing for Grand Theft Auto: Episodes from Liberty City for PlayStation 3.
Today, Connected Consoles sends and receives an e-mail about the listing — an e-mail where SimplyGames seems to confirm the game's arrival on the console.
The response read:
"We can confirm that the details on our website are correct and that this title will be released on the PlayStation 3 in the near future. We have had to remove this title from sale for a short period. As soon as this title is available to pre-order we will email you with all the details so you can get your order placed as soon as possible."
We'll continue to look forward to an official announcement from Rockstar before we go making any confirmations.