Up close and personal with Final Fantasy XIII Lightning Edition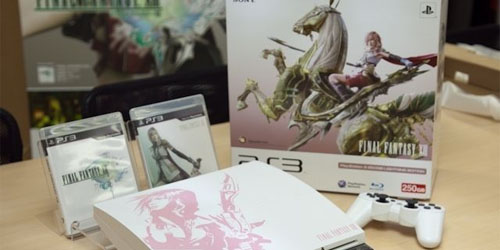 Final Fantasy XIII is a mere five days away from launch in Japan so these close up shots of the game's box art and the Final Fantasy XIII-branded PlayStation 3 shouldn't surprise you.
It looks like there is two different box arts for the game in Japan. The plain box art with the logo comes if you buy the game as a standalone copy, but the box art that looks like that of the US and EU (with Lightning on the cover) comes with the Lightning Edition PS3 bundle.
The images can be seen after the break.
Thanks, A9VG.