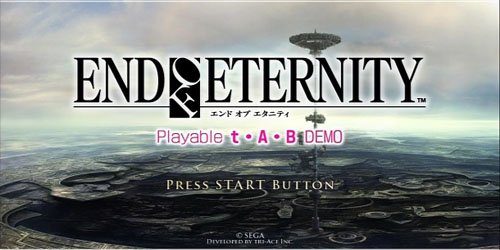 As if Final Fantasy XIII wasn't enough to keep Japanese RPG enthusiasts busy this holiday season, here comes yet another offer that they (as well as we, thankfully) can take advantage of.
Sega has announced that on December 22, 2009 a playable t.A.B demo will go live on the Japanese PlayStation Network and Xbox LIVE. This demo contains a dungeon which will allow players to try out the battle system. A newcomer mode is also available for those new to role-playing games, which will not be available in the retail game.
The PlayStation 3 and Xbox 360 both go live the same day, weighing in at 683MB and 603MB, respectively.
A few screens of the demo have been released. Check those out at the gallery.