3D Dot Game Heroes gets DLC this Christmas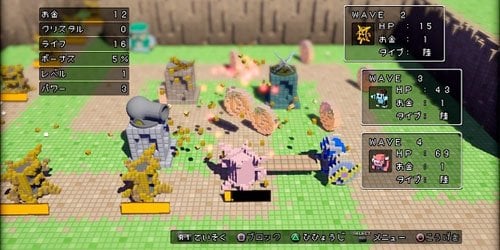 FromSoftware has announced today that 3D Dot Game Heroes, their 3D retro RPG adventure on PS3, will be receiving a holiday treat this Christmas with both paid and free downloadable content on December 25th.
The free content is a game update. This will add the option to install games to the hard-drive and view loading screens in a gallery, which makes sense because all of the game's loading screens are based on a retro title.
The paid content includes downloadable content packs with ten new pieces of character data and ten new stages for the Block Defense mini-game. The pack will sell for ¥250.
3D Dot Game Heroes has been releaesd in Japan since October 2009 and is on schedule for a US release in May 2010.
Thanks, Andriasang.