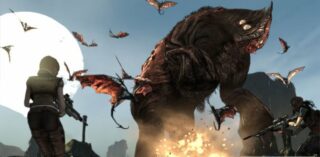 Cliff Bleszinski, the man behind the Gears of War franchise from Epic Games, has taken upon a liking to Gearbox's recently released Borderlands. I don't blame him. The game's outrageously fun and addicting. However, Cliff has much higher words for the development team at Gearbox.
"Borderlands, I adore you." Cliff wrote in a status update on Twitter. "You're Diablo for a generation raised on first person shooters. I want a Claptrap statue."
Mighty words coming from Cliff himself.