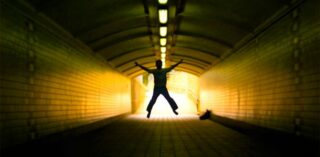 According to the latest issues of both PlayStation: The Official Magazine and Official Xbox Magazine, Namco Bandai is working on crafting a new third-person shooter titled Inversion. Oh great! Another shooter. Ah, but wait, there's something special about this one.
Inversion, in development at Saber Interactive (the TimeShift guys) promises to utilize zero-gravity, according to the magazines' previews. Bubbles with no gravity are throughout the games world and when entered, you'll be able to float, take cover behind random floating objects, walk on the walls and do other things you've always dreamed to do while floating in the air.
Other than the bubbles, "Vector Charges" are also in order, which somehow rotate the environment as you play in it. According to P:TOM, the world will "flip" to 90 or 180 degrees resulting in the player, enemies, grenades and everything to fall onto the newer ground.
Thanks, Gizmo Gamer.