Unicorn Overlord – eight minutes of gameplay
A look at the PlayStation 5 version in action.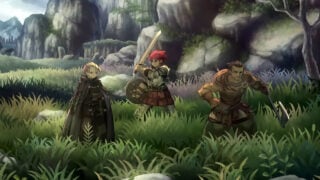 Famitsu has published a gameplay video of Vanillaware-developed strategy RPG Unicorn Overlord, showcasing eight minutes of the PlayStation 5 version in action.
The video description reads: "This ultra-royalistic adventure tale of gathering friends and confronting a great evil is depicted with Vanillaware's unique high-definition graphics and characters, highly flexible field exploration, and innovative simulation battles. While reminiscent of the classic simulation RPGs of the 1990s, the game incorporates modern elements such as a unique battle system and online battles."
Unicorn Overlord is due out for PlayStation 5, Xbox Series, PlayStation 4, and Switch on March 8, 2024 worldwide. Read more about the game here and here.
Watch the footage below.
Eight Minutes of Gameplay