Gravity Game Arise announces TGS 2023 lineup
TOKYO PSYCHODEMIC, KAMiBAKO: Mythology of Cube, Twilight Monk, and more.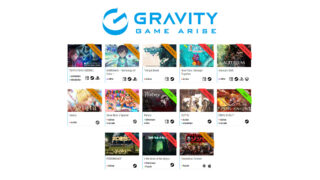 Gravity Game Arise has opened its Tokyo Game Show 2023 website and announced its lineup of games for the event, which will run from September 21 to 24 at Makuhari Messe in Chiba, Japan.
Get the details below.
■ Lineup

Alterium Shift (PS5, Xbox Series, PS4, Xbox One, Switch PC)
ALTF42 (PC)
FINAL KNIGHT (PC)
Generation Zombie (iOS, Android)
KAMiBAKO: Mythology of Cube (PS5, PS4, Switch, PC)
Little Gods of the Abyss (PC)
PIGROMANCE (PC)
River Tails: Stronger Together (Switch, PC)
Snow Bros. 2 Special (PC)
TOKYO PSYCHODEMIC (PS5, PS4, Switch, PC)
Twilight Monk (Switch, PC)
Wetory (Switch, PC)