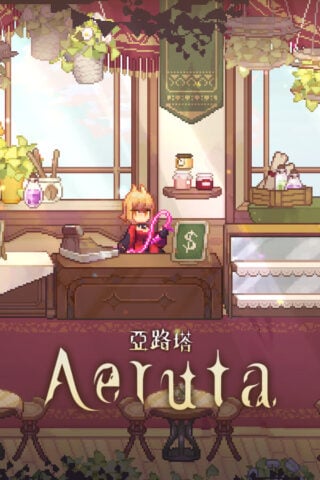 Aeruta
Aeruta is a side-scrolling action adventure video game developed and published by FromDawn.
About
The bread smell that once disappeared… now returns!
This is a world of lost delicacies.
Until one day, in the corner of the world, an accidental explosion triggered by the main character Chaia, who was forced to stay in a rundown town where she is unfamiliar with the little store owner Effie to rebuild her bakery.
And the good smell from the insignificant oven is… the almost lost delicious food, BREAD!
Collect Naterials in Areas with Your Style
Use your weapon and skills to create a path! There are multiple weapons to choose from, and they all have a unique skill tree to make your own play style!
Multiple areas with different theme and challenges.
The locals are cute but also dangerous.
Rare materials! What bread can they make?
Delicious Bread for the Bakery
Sell bread in your own bakery.
Set up the rack of bread for most outcome.
Customers are in need! Help them or lose the opportunity.
Make sure there is bread to sell.
Clean up that floor, or you might lose some money.
Develop a Deserted Town and Meet New Friends
With power of bread, new possibilities are opened.
New friends will join the town with your progress.
Research and upgrade the recipes to become top rated shop.
Make deserted town great by developing new buildings.