Pixel art RPG Terra Memoria announced for PS5, Xbox Series, Switch, and PC
A little RPG with exploration, fighting, construction, and puzzles.
Publisher Dear Villagers and developer La Moutarde have announced Terra Memoria for PlayStation 5, Xbox Series, Switch, and PC (Steam). A release date was not announced.
Here is an overview of the game, via its Steam page:
About

With a steady step and a light spirit, your adventure starts to… uh… wait a second.

Another crystal shortage?! My train was canceled? Just my luck! Between that and the robots that are attacking us…

Hey, since you're here, why don't you investigate all that? Yes, yes! You're the perfect fit for that mission. Go ahead! We're looking at you!

Terra Memoria welcomes you with open arms: six lovable characters, an investigation through all ages, a world with crazy inhabitants, and cozy music… a little RPG with exploration, fighting, construction, and puzzles.

Visit the past and present to discover who controls the crystals, why the ancient machines are attacking, and how everything is linked. (Nooo, really?)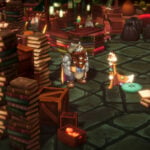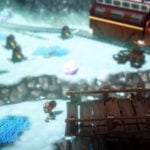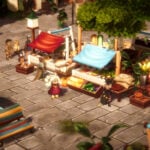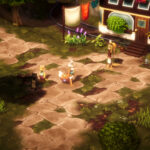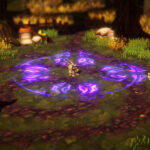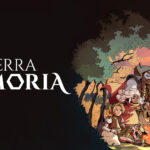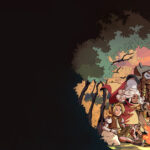 Key Features

Go on a Road Trip – Set up your camp with the handyman and the blacksmith while the summoner and the sorcerer cook tonight's dinner. By the fireside, stories of a shapeshifter and the tunes of a bard resonate. That's how another day of travel with your new friends ends.
Explore the World of Terra – Discover a cute little RPG and its world that combines 3D and pixel art, as well as its authentic music crafted with love. What's important is the journey! Take your time, take every path, and befriend eccentric citizens (why are they so weird?).
Craft, Build, Repair – Use a unique construction tool to change the world and solve puzzles. Buildings and decorations—craft everything and construct a village!
Write a Regional Guide – A local recipe, the mayor's portrait, or a real false treasure map? Every piece of information is good to add to this participatory publication. Will you find the clues hidden there?
Watch the announcement trailer below. View the first screenshots at the gallery.
Announce Trailer