Baladins launches in early 2024
New trailer and screenshots released.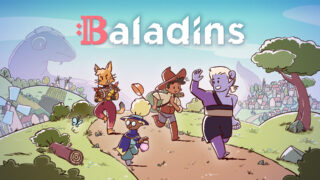 Choose-your-own-story multiplayer game Baladins will launch for consoles and PC via Steam in early 2024, publisher Armor Games Studios and developer Seed by Seed announced. Specific consoles were not announced.
Here is an overview of the game, via Seed by Seed:
Inspired by classic tabletop RPGs, Baladins delivers a full campaign that can be played over multiple sessions alone or in a group of up to 4 players, online or with local multiplayer. Choose between four lovable heroes (the legendary Baladins) on a noble quest to bring hope and joy to the people. In the game's different quests, you'll each get to make critical choices and see their consequences, not only in the story but also the game's universe.
Watch a new trailer below. View a new set of screenshots at the gallery.
Release Window Trailer
Screenshots