Planet of Lana launches May 23
Also available via Xbox Game Pass.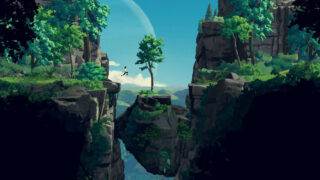 Planet of Lana will launch for Xbox Series, Xbox One, and PC via Steam and Microsoft Store on May 23, publisher Thunderful and developer Wishfully announced. It will also be available via Xbox Game Pass.
"We are so pleased to finally be able to reveal that Planet of Lana is coming to PC and Xbox on May 23," said Wishfully director Adam Stjarnljus in a press release. "Thank you to everyone who has shown such love and support for our game over the last few years. We can't wait for you to land in the magical world we've worked so hard to create and experience this adventure for yourselves."
Here is an overview of the game, via its Steam page:
About

A planet that used to be a place of undisturbed balance between human, nature, and animal has now become something else entirely.

The disharmony that had been in the making for hundreds of years has finally arrived in the form of a faceless army. But this is not a story about war. This is a story about a vibrant, beautiful planet—and the journey to keep it that way.

Explore a colorful world with a trusted companion.
Friendships grow in violent and puzzling terrain.
Programmed doesn't mean predictable.
Bravely can fit in the smallest of creatures.
Everything isn't a fight.
Welcome to an off-earth odyssey.

Key Features
Watch a new trailer below.
Release Date Trailer