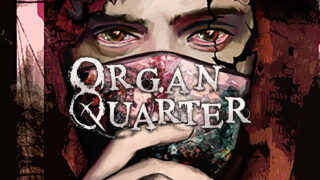 The PlayStation VR2 version of virtual reality survival horror game Organ Quarter is now available via PlayStation Store for $24.99, publisher Amata Games and developer Outer Brain announced.
Organ Quarter first launched for PC virtual reality headsets via Steam on October 19, 2017.
Here is an overview of the game, via PlayStation Store:
About

Organ Quarter is a virtual reality survival horror game focused on what made survival horror great: labyrinthine environments, resource management, and well-balanced puzzling. An homage to the slow, methodical survival horror experiences of the '90s, explore the compelling nightmare world and enjoy the most intimate horror experience yet.

The PlayStation VR2 version of Organ Quarter improves the gaming experience with features unique to PlayStation VR2, such as haptic feedback from the PlayStation VR2 Sense controller and vibrations from the headset.

Story

Uncover what has gripped and twisted the Organ Quarter. Over weeks and months of isolation in your apartment, something has happened to the city. It has become infected. Everything has become twisted by a disease that may or may not have a motive. Explore a city that has become a wasteland and body-horror nightmare, full of surreal puzzles and grotesque beings.

Key Features

Tense survival and combat and a nightmarish, hostile environment.
Spatial and physical puzzles that toy with hand-tracked virtual reality systems.
A selection of powerful weapons with which to dispatch many types of foe.
Unique virtual reality twists on survival horror staples you love.
A self-contained story where you delve into the heart of what has twisted the city.
Watch the launch trailer below.
Launch Trailer
English
Japanese