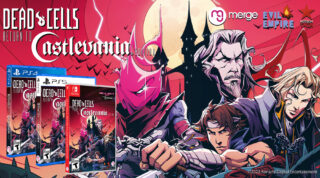 Publisher Merge Games and developer Motion Twin have announced new physical and special editions of roguelite platformer Dead Cells including the downloadable content "Return to Castlevania" (plus all previous downloadable content and updates) for PlayStation 5, PlayStation 4, and Switch. It will launch on August 11. It is also the first appearance of a native PlayStation 5 version.
(Update 06/26/23 at 2:50 p.m.: The PlayStation 5 version of Dead Cells will launch digitally on June 29 as a free upgrade for users who already own the PlayStation 4 version, Motion Twin announced. It will integrate the DualSense wireless controller's haptic feedback, adaptive triggers, audio feedback, and lighting features. The retail edition is still due out on August 11.)
Get the details below.
In Dead Cells: Return to Castlevania, the grand gothic action of Konami classic crosses over with the award-winning rogue-lite to blistering effect in an all new 2D action adventure with Castlevania's iconic characters and unforgettable world.

About the Physical Edition

Available for pre-order from today, standard retail editions of Dead Cells: Return to Castlevania will feature reversible retro cover art, harking back to the Nintendo Entertainment System and original PlayStation eras, while the deluxe Signature Edition adds a host of collectable extras including the epic CD soundtrack, an exclusive art book, pin badges and more.

Featuring the original base game for Dead Cells along with downloadable contents "Rise of the Giant," "The Bad Seed," "Fatal Falls," and "The Queen and the Sea" plus 34 more free updates, Dead Cells: Return to Castlevania introduces a brand new storyline across two new biomes.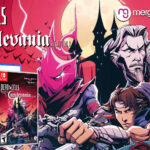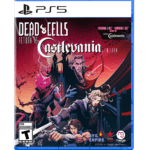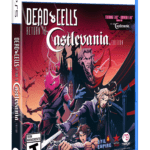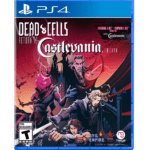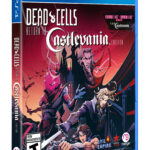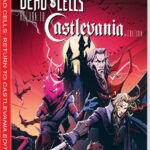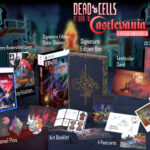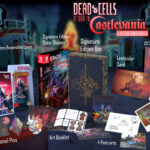 About the Signature Edition

Signature Edition versions of Dead Cells: Return to Castlevania will feature the following delectable and collectable extras for enthusiasts on PlayStation  5 and Nintendo Switch:

Standard copy of the game with retro reversible cover unique to Switch and Playstation
Unique Signature Edition outer sleeves
Alternative disc soundtrack featuring 28 original Castlevania tunes reimagined in a Dead Cells style
Collection of four enamel pins
Exclusive art book
Five snapshot photos souvenirs of the Beheaded in Castlevania
Lenticular castle card
Four Dead Cells: Return to Castlevania postcards featuring printed signatures
Special edition collectors box

Fans can pre-order the standard and the Signature Edition on both PlayStation and Nintendo Switch from all good retailers including direct from Signature Edition Games!

About "Return to Castlevania"

A gateway to a striking castle has suddenly appeared, and an imposing warrior called Richter asks you to help him vanquish the great evil within.

Enticed by the promise of new loot rather than a sense of moral duty, you strike out through the grounds and corridors of the gothic castle to find and kill this mysterious Dracula…

Slay hordes of supernatural minions as you face off against all-new enemies, with 14 unique weapons from the iconic Vampire Killer whip to Throwing Axes and Holy Water.

Unlock 20 outfits as you progress through the castle, letting you roleplay as all your favourite characters like Alucard, Richter Belmont, Simon Belmont, Maria Renard, Trevor Belmont, Sypha Belnades and even Dracula himself.
Dead Cells is available now for PlayStation 4, Xbox One, Switch, PC via Steam and Epic Games Store, iOS via the App Store, and Android via Google Play.
Watch a new trailer below. View a set of box arts at the gallery.
Retail Trailer