Ubisoft to skip E3 2023; Ubisoft Forward set for June 12
More details to come soon.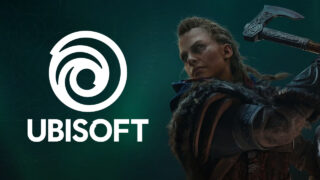 Ubisoft will not attend E3 2023, the company confirmed. However, it will host an Ubisoft Forward live event on June 12 in Los Angeles.
"E3 has fostered unforgettable moments across the industry throughout the years," Ubisoft said in a statement to VGC. "While we initially intended to have an official E3 presence, we've made the subsequent decision to move in a different direction, and will be holding a Ubisoft Forward Live event on June 12 in Los Angeles. We look forward to sharing more details with our players very soon."
E3 2023 will run from June 13 to 16 at the Los Angeles Convention Center. Ubisoft is the latest in major games publishers to skip the event—Nintendo has previously confirmed it will not attend; Microsoft is reportedly planning to host its own physical event the week before E3, with an Xbox Games Showcase confirmed for June 11; and Sony Interactive Entertainment has not participated at an E3 since E3 2018.