SEGA and Level Infinite to skip E3 2023
Plus more companies rumored to skip this year's event.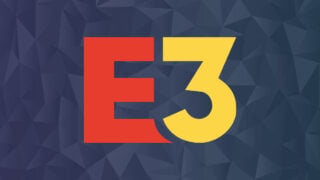 Both SEGA and Tencent subsidiary Level Infinite will not attend E3 2023, the two companies said.
"After careful consideration, we have decided not to participate in E3 2023 as an exhibitor," SEGA said in a statement provided to IGN. "We look forward to sharing more information on announced and unannounced projects in the future."
A Level Infinite spokesperson also confirmed it will not attend the event.
IGN reached out to a number of other publishers regarding their plans to attend E3 2023. Bandai Namco declined to provide an update, but confirmed it would attend Geoff Keighley's in-person, media-only event Play Days, which was also held in 2022 in early June. Level Infinite also confirmed its attendance.
Devolver Digital, which never actually attends E3, but sets up its own event in an adjacent parking lot, said it also has no plans to attend the event this year, but is currently "well underway" in the production of its annual Devovler Direct scheduled for June.
IGN also reached out to Activision Blizzard, Electronic Arts, Embracer Group, Epic Games, Square Enix, Take-Two, and Warner Bros. Games, but did not hear back in time for publication. The outlet reports that it understands more publishers plan to skip E3 2023, but have yet to make an official announcement.
E3 2023 will run from June 13 to 16 at the Los Angeles Convention Center. So far, Ubisoft and Nintendo have confirmed they will not attend; Microsoft is reportedly planning to host its own physical event the week before E3, with an Xbox Games Showcase confirmed for June 11; and Sony Interactive Entertainment has not participated at an E3 since E3 2018.