RPG Maker Unite launches April 6
RPG creation tool dated for Unity Asset Store.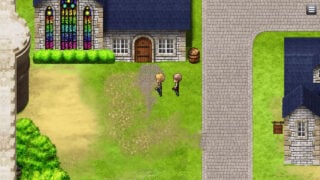 RPG Maker Unite will launch for PC via Unity Asset Store on April 6 for $90.90 / 10,300 yen, developer Gotcha Gotcha Games announced. A Steam release will follow later in 2023.
Here is an overview of the RPG creation tool, via Gotcha Gotcha Games:
About

Unlike its standalone predecessors, RPG Maker Unite is unique in that it is designed to run on the Unity Editor. Due to this nature, Gotcha Gotcha Games is pleased to say that they are able to implement new features that were not possible in past titles of the series, as well as overhauling some of the existing features to streamline the development process.

While RPG Maker Unite's main audiences remain focused on young developers who are unfamiliar with programming, the current users of Unity can still benefit from RPG Maker Unite as the RPG Maker series is especially known for many of its convenient features, robust pre-built RPG database, and extensive graphical assets. RPG Maker Unite is also highly customizable for veterans and volunteers through C#.

Key Features

Create RPGs Without Coding – Through combining preset commands and variables, users can create all types of events commonly found in RPGs without writing a single line of code.
First RPG Maker in the Series to Natively Support Full High-Definition Resolution – With full high-definition support, map details such as the color gradation of stein glasses are now much more pronounced than before. Battle graphics now also have detailed expressions more noticeable to players.
The New "Outline Editor" and "Switch Lines" to Provide Top-Down Project Visualization to Help Project Management – The new "Outline Editor" and its cousin "Switch Lines" are assistive-tools that provide a top-down visualization of the connection between major story locations and events for better project management.
New Feature: Large Parts Placement like a Sandbox Game – In addition to traditional tilesets, users now have the option to place Large Parts like houses, trees, and castles directly and quickly onto maps.
New Feature "Auto-Guide" to Compute Suggested Stats for Easier Balance Tuning – By entering basic parameters such as Maximum Level, Expected Clear Leve, Max EXP, and Max HP, the system can auto-calculate suggested stats for enemy HP, ATK, as well as equipment stats at the click of a button.
Greatly Enhanced Character Animation—Now with Variable Frames – RPG Maker Unite no longer has a minimum or maximum number of allowed frames for character animation, given a 1024 x 1024 picture limit. Users are free to set custom animation patterns and frames.
Create Native Smartphone Builds Easily – By borrowing Unity Editor's Build features, the process for making smartphone builds is much easier and smoother in RPG Maker Unite.
A Wealthy Stash of Default Digital Assets for Game Creation – RPG Maker Unite contains a great selection of default assets such as audio, characters, enemies, world biomes, and more to help users create games immediately.
Robust and Versatile Pre-Built Database – RPG Maker Unite also comes with a pre-made database necessary for creating an RPG, including character stats, classes, items, abilities, monsters etc.. These can be customized at will by the user.
Highly Customizable Through C# – RPG Maker Unite features two ways for users to modify and expand its functionalities. One is through "Addon", which are scripts that do not modify the engine's source code and can be turned on and off through the built-in Addon Manager. The other is to modify the source code directly using the Unity Editor. Users can choose which method they want depending on purpose and programming knowledge level.