Diablo IV open beta test set for March 24 to 26; early access for March 17 to 19
Early access available to users who pre-order the game.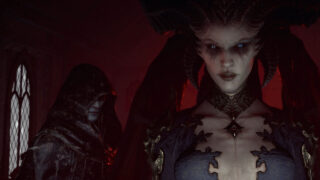 Blizzard Entertainment will host an open beta test for Diablo IV from March 24 to 26 across all platforms, the company announced. Early access to the open beta test, which is available to users who pre-order the game, will run from March 17 to 19.
The open beta test will feature a "significant look at the game," according to Diablo IV director Joe Shely (via IGN), including both the prologue and first act set in the "Fractured Peaks" zone. Characters can level up to level 25, and all main and side quests in that area will be available. For early access players, progress in the beta will transfer between the two beta weekends.
Read more about the open beta test here.
Diablo IV is due out for PlayStation 5, Xbox Series, PlayStation 4, Xbox One, and PC via Battle.net on June 6.
Watch a new trailer below.
In-Game Intro Cinematic