Boyfriend Dungeon now available for PS5
Just in time for Valentine's Day.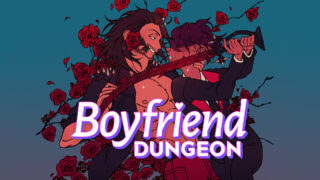 "Shack-and-slash" dungeon crawler Boyfriend Dungeon is now available for PlayStation 5 via PlayStation Store for $19.99, developer Kitfox Games announced.
Boyfriend Dungeon first launched for Xbox Series, Xbox One, Switch, and PC via Steam, Epic Games Store, and Microsoft Store on August 11, 2021.
Here is an overview of the game, via Kitfox Games:
About

Boyfriend Dungeon first released in 2021 and comes to PlayStation 5 packaged with its Secret Weapons expansion that includes new datable weapons, a new character designed by Ikumi Nakamura, and more not present in its original release.

Plunder the dunj as you fend off dangerous monsters and take your weapons on romantic dates. Woo your weapons in this flirty, playful, and welcoming world filled with mastery in the procedurally generated dungeon. Serving up a dose of summer-time fling nostalgia, take your dates out as you uncover their stories and level them up. Embark on blossoming relationships with your weapon cuties as you capture their hearts in friendship and in love. In this light-hearted, fantastical shack-and-slash filled with adventure, improve your skills and fend off the monsters together because the couple that slays together, stays together.

Key Features

Date up to ten weapons, from dancing swords to heart-piercing daggers.
Generated action-combat dunj and challenges! Stay sharp!
Various combat styles. For example, hit hard and dodge quickly with the dagger, or take on crowds with Lasersaber.
Inclusive, tasteful approach to gender and sexuality, including male, female, and non-binary romance.
Watch the PlayStation 5 launch trailer below.
Launch Trailer