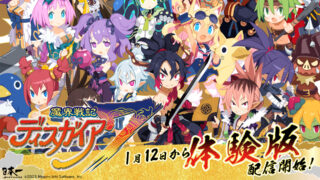 Nippon Ichi Software will release a demo for Disgaea 7 via PlayStation Store (PS5, PS4) and Nintendo eShop (Switch) on January 12 in Japan, the company announced.
The demo will allow users to play from the start of the game until the second chapter. Save data from the demo can be carried over to the full game when it launches.
Disgaea 7 is due out for PlayStation 5, PlayStation 4, and Switch on January 26, 2023 in Japan. Read more about the game here, here, here, here, and here.
View a new set of screenshots at the gallery.
Screenshots