Romance visual novel Kanon coming to Switch in spring 2023 in Japan
Another legacy Key title ported by Prototype.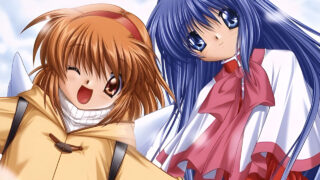 Prototype will release Key-developed romance visual novel Kanon for Switch in spring 2023 in Japan, the latest issue of Weekly Famitsu reveals.
The Switch version will feature color readjustments, and the ability to scroll up and down event CG since the screen ratio is 16:9. Characters are fully voiced, aside from the protagonist, who is only partly voiced. Ayu Tsukimiya, Nayuki Minase, Mai Kawasumi, and Makoto Sawatari's voice actors are unchanged. Shiori Misaka appears to be voiced by Akari Sato.
Kanon first launched for PC on June 4, 1999 in Japan, followed by Dreamcast on September 14, 2000, PlayStation 2 on February 28, 2002, PSP on February 15, 2007, feature phones in May 2007, Android on November 30, 2011, and iOS on April 4, 2013. An official English version was never released.
Thanks, Ryokutya2089.