One Piece Odyssey demo launches January 10, 2023, 'Memories' trailer
Go on a journey through four memorable One Piece arcs.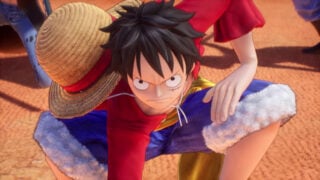 Publisher Bandai Namco and developer ILCA will release a One Piece Odyssey demo for PlayStation 5, Xbox Series, and PlayStation 4 on January 10, 2023, the companies announced. Save data from the demo can be carried over to the full game when it launches.
A new trailer titled "Memories" was also released. The description reads:
Alabasta, Water Seven, Marineford, Dressrosa—The Straw Hat Crew's adventure on Waford will take them on a journey through their memories of these four unforgettable One Piece arcs.

Help Vivi save the country of Alabasta from a civil war orchestrated by Crocodile and Baroque Works.
Explore a beautiful metropolitan city and fight to rescue your crewmates from CP9 in Water Seven.
Join the Paramount War and attempt to stop Ace's execution at the hands of the Marines at their stronghold, Marineford.
Team up with Rebecca, Sabo, and Trafalgar Law to save the city of Dressrosa from destruction at the hands of Doflamingo.
One Piece Odyssey is due out for PlayStation 5, Xbox Series, PlayStation 4, and PC via Steam on January 12, 2023 in Japan and January 13 worldwide.
Watch the trailer below.
Memories Trailer
English
Japanese