One Piece Odyssey 'Water Seven' second trailer
Outlaws and monsters lurk in the labyrinthine sewers below Water Seven.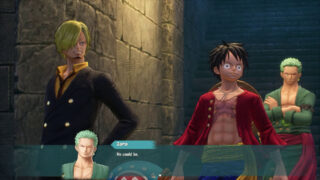 Publisher Bandai Namco and developer ILCA have released a second trailer for One Piece Odyssey introducing the island of Water Seven.
If you missed it, watch the first Water Seven trailer here.
One Piece Odyssey is due out for PlayStation 5, Xbox Series, PlayStation 4, and PC via Steam on January 12, 2023 in Japan and January 13 worldwide.
Watch the new trailer below.
Water Seven Trailer #2
English
Japanese