One Piece Odyssey 'Water Seven' trailer
Save your friends and escape the clutches of CP9.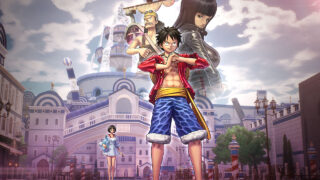 Publisher Bandai Namco and developer ILCA have released a new trailer for One Piece Odyssey introducing the island of Water Seven.
Get the latest details below.
In One Piece Odyssey, players will embark on an adventure with Luffy and the Straw Hat Crew as they are trying to regain their lost powers. To do so they will visit "Memoria," a world built from the memories of their previous encounters, leading them to go back to important locations in their history such as Alabasta and Water Seven.

In this adventure, you will experience a new story of the Straw Hats, with a focus on Usopp and Robin. This quest will lead them to see familiar places like the Gallery-La Company or faces like Franky's gang, Iceburg, Aokiji, and some of the CP9 members like Lucci and Kaku. But while places and situations can look and feel familiar, nothing is as it exactly was in these memories and players will see some differences with the story they know and love.
One Piece Odyssey is due out for PlayStation 5, Xbox Series, PlayStation 4, and PC via Steam on January 12, 2023 in Japan and January 13 worldwide.
Watch the new trailer below.
Water Seven Trailer
English
Japanese