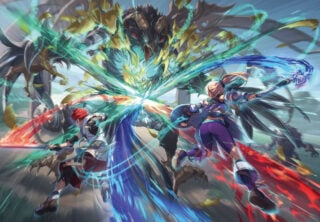 The next entry in the Ys series, which celebrates its 35th anniversary this year, will launch for PlayStation 5, PlayStation 4, and Switch in the fiscal year ending September 30, 2023, developer Falcom announced in its earnings report for the fiscal year ended September 30, 2022.
The company also said that it plans to launch three titles for Switch in Japan in the same fiscal year. Considering the next Ys is due out during that period, that means only two titles remain unknown.
First concept artwork and details surrounding the next Ys game was back in June.