First concept artwork of the next Ys game, interview tidbits
Toshihiro Kondo hints at a Ys-style Soulslike.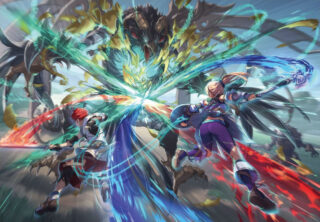 The latest issue of Weekly Famitsu has a feature on the 35th anniversary of the Ys series, including the first concept artwork for the next entry in the series and an interview with Falcom president Toshihiro Kondo.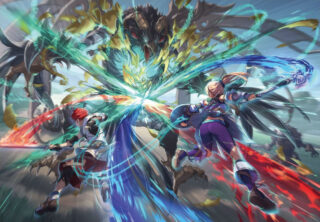 As pictured above, the concept artwork depicts a young-looking Adol fighting a giant bird-like creature alongside a woman wielding an axe and shield. Their arms are connected by an aura-like string. Their attack also forms an "X."
Here are the notable tidbits from the interview with Kondo:
This will be the 10th (numbered) entry in the Ys saga.
While it will retain the series' smooth and exhilarating gameplay, other areas are being re-examined. And while not quite a Soulslike, the challenge is to see whether it is possible to implement steadily-paced one-on-one combat in which the player can watch the enemy's movements. It is a lighter-feeling, Ys-style Soulslike.
Adol is around the age he was in Ys I & II.
The story might be set outside the Romun Empire.
Changing weapon attributes by swapping between party members will change significantly.
"While we cannot say platform(s) at this time, we want a wide range of players to enjoy it, and making Adol younger may have been for that purpose. It will be released as we're working on various platforms."
Kondo wants to play previously released Ys titles on modern platforms.
Providing new gameplay elements is vital.
Whether it be scenarios, actions, or systems, the game will incorporate something new.
Thanks, Ryokutya2089 for the information and @HD_Kirin for the concept artwork.