3D platformer Boti announced for PC
Due out in 2023.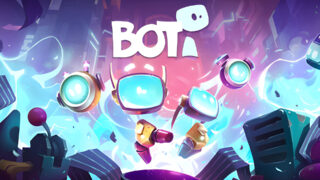 Poland-based developer Purple Ray Studio has announced Boti, a 3D platformer / action adventure game due out for PC via Steam in 2023.
Here is an overview of the game, via its Steam page:
About

Venture into a hidden world inside a computer—explore its secrets and save it from viruses! Boti is a dynamic combination of 3D platformer and action-adventure game. Play solo or with a friend in seamless drop-in/drop-out co-op.

Take on the role of a cute, energetic bot named Boti, a data courier who lives in a dynamic world hidden inside a computer!

Key Features

Platforming – Use dynamic platforming moves such as double jump, dash, hover, climb, and more!
Files – Gather data files scattered throughout the system. Collect and upload them for rewards!
Sliding – Glide down musical slides that play tunes as you go!
Combat – Fight unique enemies inspired by computer viruses and glitches!
Cooperative Play – Play alone or with a friend—online or split-screen!
Magnetism – Use your built-in magnetism to push and pull objects (or yourself) in awesome combos!
Hovercraft – Hop into a hover-cart to race, drift, and explore!
View a set of GIFs below. View the first screenshots at the gallery.
GIFs
Screenshots