Konami and World Baseball Softball Confederation announce partnership to develop new baseball video game
Plus a new esport international competition.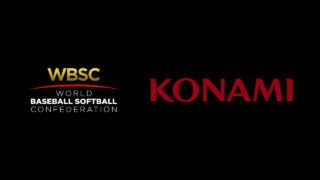 World Baseball Softball Confederation and Konami have signed a memorandum of understanding to develop and create a new baseball video game and new esport international competition, the companies announced.
The new video game will allow the global baseball community, National Federation, and users worldwide to participate in a newly and jointly created World Baseball Softball Confederation esport international baseball competition.
"Following our partnership and immense success at the inaugural Olympic Virtual Series last year, the World Baseball Softball Confederation is proud to work with a video game publishing giant like Konami on this exciting new project, which has unlimited potential to further grow our sport and connect with audiences that we've not yet reached before," said World Baseball Softball Confederation president Riccardo Fraccari in a press release. "The World Baseball Softball Confederation, together with Konami, aims to harness eSports to expand the baseball population worldwide while adding another powerful tool for National Federations to attract and make our sport relevant to new audiences and players / gamers in their respective countries and territories."
Konami representative director and president Hideki Hayakawa added, "We are delighted to be working with World Baseball Softball Confederation on this new global esports initiative. We have been taking on challenges to develop esports by hosting events such as the 'eBASEBALL Pro League,' and adopting the title for the Asian Games demonstration event. We wish to continue to support the development of the baseball and softball communities around the world through our games by utilizing our experiences in games and esports."
Both companies previously partnered to deliver the baseball event at the inaugural Olympic Virtual Series, with the competition taking place in a specially designed environment within eBaseball Powerful Pro Baseball 2020.