'10 minutes to clear' action game 34EVERLAST second trailer
A love story in a multidimensional universe.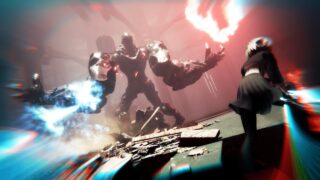 Kanata Lab has released the second official trailer for 34EVERLAST, its upcoming action game for PC.
"With the story completable in 10 minutes minimum and no game over, this is fully-packed action entertainment for busy working adults," iGi indie Games incubator described the game back in April. "A touching love story unfolds in a multidimensional universe."
Watch the trailer below.