Planet of Lana gameplay trailer
'Lush green forests and awe-inspiring deserts.'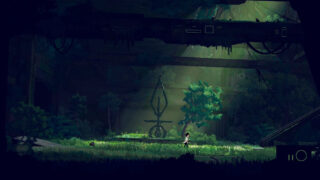 Publisher Thunderful and developer Wishfully have released a gameplay trailer for cinematic puzzle adventure game Planet of Lana.
"The new gameplay trailer shows off more of the lush green forests and awe-inspiring deserts revealed in previous trailers, as well as giving us an intriguing peek at humid swaps and darkly atmospheric caves," Thunderful said in a press release. "Even more exciting are the hints the trailer offers as to what you can expect to be doing when you jump into this stunning artistic creation later this year. We see how Lana and her cat companion Mui must work together to deal with the many hazards and puzzles in their way, Mui's ability to influence the natural environment proving particularly useful on this off-earth odyssey. From hazardous platforming, to spindly-legged stalking robots, from cave-dwelling creatures, to towering monolithic walkers, Lana and Mui have both wondrous sights and a diversity of dangers ahead of them."
Here is an overview of the game, via its Steam page:
About

A planet that used to be a place of undisturbed balance between human, nature, and animal has now become something else entirely.

The disharmony that had been in the making for hundreds of years has finally arrived in the form of a faceless army. But this is not a story about war. This is a story about a vibrant, beautiful planet—and the journey to keep it that way.

Explore a colorful world with a trusted companion.
Friendships grow in violent and puzzling terrain.
Programmed doesn't mean predictable.
Bravely can fit in the smallest of creatures.
Everything isn't a fight.
Welcome to an off-earth odyssey.

Key Features
Planet of Lana for Xbox Series, Xbox One, and PC via Steam and Microsoft Store in late 2022.
Watch the trailer plus yesterday's Day of the Devs 2022 preview below.
Gameplay Trailer
Day of the Devs 2022 Trailer