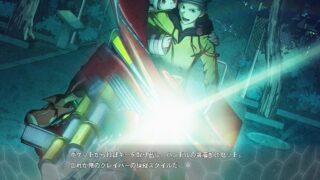 ANONYMOUS;CODE, the latest entry in the Science Adventure visual novel series, may be getting an English release soon, if teases by publisher MAGES. are to go by.
Responding to fan requests for an English version of the game in the comments of a Facebook post about the game's opening movie, MAGES. simply said, "536f6f6e2e." When translated from hexadecimal to text, it converts to "Soon."
ANONYMOUS;CODE is due out for PlayStation 4 and Switch on July 28 in Japan. Read more here.