LOOPMANCER for PC launches July 13
Side-scrolling action roguelite game dated.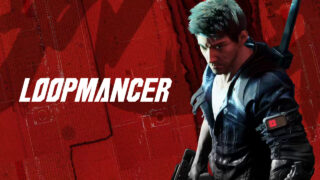 Side-scrolling action roguelite game LOOPMANCER will launch for PC via Steam and Epic Games Store on July 13, developer eBrain Studio announced.
A new demo is currently available as part of the Steam Next Fest celebration, which runs until June 20. Clearing the demo will unlock rewards for use in the full game when it launches.
"Demo players will come across a variety of gameplay improvements on their return trip to Dragon City, including the ability to start new deathloops from Longxi Town," eBrain Studio said in a press release. "Protagonist Xiang's lethal arsenal has been expanded to feature a variety of badass, never-before-seen weapons and superkills. New enemy groups—the Black Tiger Corps and Kouga Industry Ninjas—have joined the fray. Players can also enjoy a number of technical improvements like enhanced graphics, animation optimizations, integration of Nvidia RTX and NIS, and more."
Here is an overview of the game, via eBrain Studio:
In LOOPMANCER, private eye Xiang Zixu is murdered while investigating the vanishing of a famous journalist. As Xiang awakens in his bed on the morning of his death, he discovers time resets every time he bites the dust. Kill, die, and enact revenge in an oppressive Far East cyberpunk world to uncover the connections between your case, your murder and your limitless resurrection. Do you have what it takes to become a LOOPMANCER?

"You think too highly of yourself, Xiang Zixu," says Wei Long, LOOPMANCER's mob boss. "I'll get you in the end!!"

Annihilate bionic cyborgs, deformed mutants, and Wei Long's army of street level gangsters in slow-motion. Electrify the city's underbelly with your vast array of cybernetic enhancements or dismember opera mask-wearing grunts with the full force of your high-tech armory. Soak neon-lit streets with the blood of the future's most notorious criminals.

Players will be able to make choices and investigate side paths in seven sprawling levels, each rife with traps to avoid and clever puzzles to solve. Search carefully for clues hidden throughout each stage's randomly generated layout. The secrets you uncover and decisions you make determine seven unique endings, each of which sheds more light behind your case, your murder and the consequences of becoming a LOOPMANCER.
Watch a new trailer below.