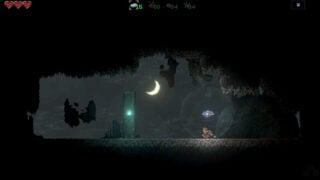 Publisher DANGEN Entertainment and developer Unspeakable Pixels have released a new update for the PC version of Batbarian: Testament of the Primordials, which adds the new "Challenges Mode." The console versions will follow later in June.
Here are the details:
Challenges Mode

Special levels totally separate from the main game and player stats specific to save files.
Challenges are unlocked based on achievement progress.
Players can continue a challenge from an autosave point with the continue button on the Challenges menu.
Includes Boss Rush Challenge and Gallery Challenge, and more challenges may be added in the future.
Batbarian: Testament of the Primordials is available now for PlayStation 5, PlayStation 4, Xbox One, Switch, and PC via Steam, GOG, Humble Store, and itch.io.