Acquire Game Show broadcast set for June 5
Class of Heroes Quest announcement incoming?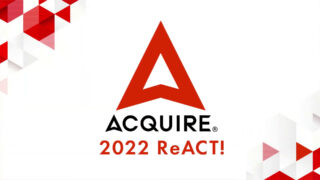 Acquire will air the "Acquire Game Show" broadcast on June 5 at 20:00 JST, the company announced. You will be able to watch it on YouTube and Twitter.
Details about the contents of the broadcast were not announced, but Acquire is currently accepting questions to be answered during the show on Twitter. Just tweet out your question with the hashtag "#アクワイアへの質問."
Presenters include host Chiaki Matsuzawa, guests Haruka Yamazaki (voice actor for Kati Raikkonen in AKIBA'S TRIP: Undead & Undressed) and GatchmanV, Acquire president and CEO Takuma Endo, and more.
The reveal of an unannounced Acquire title—Class of Heroes Quest—recently leaked via a rating and trademark.
Watch a teaser trailer for the broadcast below.