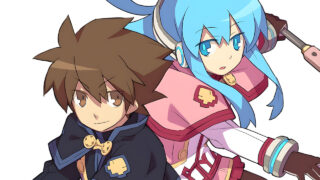 The Game Rating and Administration Committee of Korea has rated an unannounced Class of Heroes game titled Class of Heroes Quest under the publishing of Clouded Leopard Entertainment.
The Acquire-developed series, which is known as Ken to Mahou to Gakuenmono. in Japan (Swords, Magic, and School Life), first launched on June 26, 2008 in Japan with the original Class of Heroes for PSP. The latest brand-new entry in the series was Shin Ken to Mahou to Gakuenmono. Toki no Gakuen for PSP, which launched on July 19, 2012. A remastered Anniversary Edition of the original game was also released for Switch on April 26, 2018.
The rating describes the title as a strategy simulation game featuring students of an academy in a fantasy setting.
Clouded Leopard Entertainment declined to comment.