Original PlayStation games Tekken 2 and Mr. Driller, and PSP game Ridge Racers 2 have been added to the PlayStation Network backend, as discovered by Reddit user the_andshrew.
Here is the relevant information for the leaked titles:
Tekken 2

Ridge Racers 2
Mr. Driller
All three titles are published by Bandai Namco. While they have yet to be officially announced as coming to PlayStation Store, the titles will likely be offered as part of the PlayStation Plus Premium tier set to launch beginning May 23, which includes access to a catalogue of "beloved classic games" from the original PlayStation, PlayStation 2, and PSP generations.
If you missed it last week, several classic Syphon Filter games were recently rated for PlayStation 5 and PlayStation 4 in South Korea.
Update 2:15 p.m. Team17-developed PlayStation games Worms World Party and Worms Armageddon have also appeared.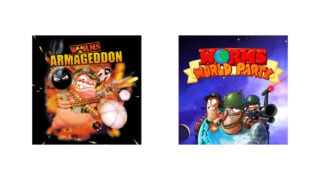 Worms World Party
Worms Armageddon