Re:LieF ~Dear You~ FoR SwitcH launches July 28 in Japan
Pre-orders open on April 7.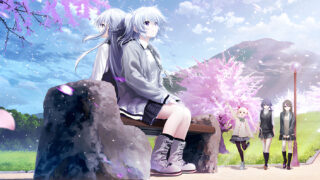 The Switch version of Re:LieF ~Dear You~, titled Re:LieF ~Dear You~ FoR SwitcH, will launch on July 28 in Japan for 5,478 yen, developer RASK announced. A limited edition including a B2-size tapestry, arrange CD, and acrylic panel will also be available for 9,878 yen. Pre-orders will open on April 7.
Re:LieF ~Dear You~ first launched for PC in October 2016 in Japan. Here is an overview of the story, via VNDB:
The isolated Pacific island of Mikumo has no internet nor cell phones, not even any convenience stores or family restaurants. There's not much to do in terms of entertainment. It is here that Tsukasa begins his new school life, a new beginning, with both hope and unease. He shares a room with a guy who he meets for the first time. How will his relationships with others who have their own goals turn out and what will their "graduation" be like?
Visit the official website here.