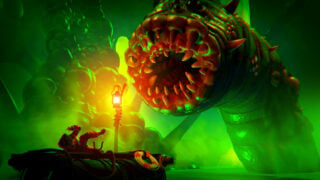 Publisher Secret Mode and developer The Chinese Room have delayed the release of Little Orpheus for PlayStation 5, Xbox Series, PlayStation 4, Xbox One, Switch, and PC (Steam , Epic Games Store) from its previously planned release today to a later date.
Here is the full message from Secret Mode on the delay:
In light of recent world events, today's PC and console launch for Little Orpheus will be delayed.

While Little Orpheus was originally released on Apple Arcade in June 2020 and does not directly reference recent world events, we recognize some of the game's themes and content may be upsetting to players at the time.

We thank you for your understanding and will share information at a later point.